TV: 'The Walking Dead' Pilot Gets Green Light at AMC!
" It's on, IT'S ON!!! One of my new favorite television dramas is AMC's "Mad Men", which features compelling character pieces on ad men (and the women around them) in the 1960's. This show has given me such high hopes for what can be done with the live-action adaptation of Image Comic's epic ongoing post-apocalyptic zombie series "The Walking Dead", which is to be directed by Frank Darabont (The Mist). AMC has officially given the green light to shoot the pilot episode, meaning it's one step closer to reality! Check out the story below.
AMC has given greenlights to two drama pilots, "The Walking Dead" and "The Killing."
"The Walking Dead" is based on the graphic novel series about survivors of a zombie apocalypse by Robert Kirkman. Frank Darabont penned the adaptation and is on board to direct. Gale Anne Hurd of Valhalla Motion Pictures and David Alpert of Circle of Confusion will exec produce with Darabont.
"Walking Dead" revolves around a group of survivors, led by a police officer, who travel the country in search of a safe home.
Working with people like Frank Darabont and Gale Anne Hurd is the right way in for us to deliver a project of distinction in this genre," AMC prexy Charlie Collier said. "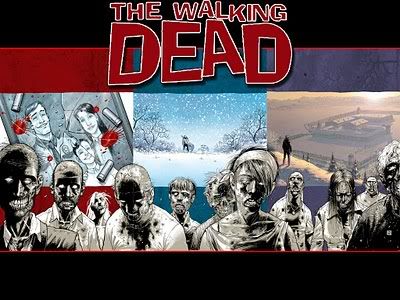 http://www.bloody-disgusting.com/news/18785